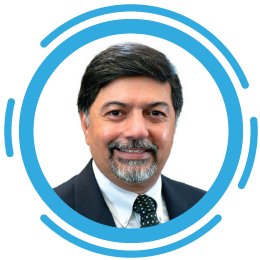 Raj
Sisodia
Distinguished professor at Babson College and Co-founder of Conscious Capitalism
PhD in Marketing and Business from Columbia University
Over 500 speeches given around the world.
Advisor to large companies such as AT&T, Nokia, Volvo, IBM, Ernst & Young and McDonalds.
Over 100 academic articles and ten books.
One bestseller: "Everybody matters", awarded best book in Leadership and Management in 2015
Co-author of the book: "Conscious Capitalism", a philosophy that promotes cultures based on trust, transparency and solidarity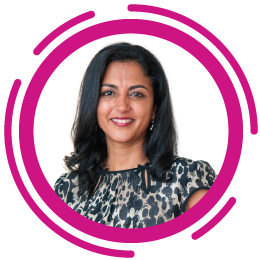 Neha
Sangwan
CEO and founder of Intuitive Intelligence
Has an undergraduate degree in Mechanical and Biomedical Engineering from the State University of New York
Her consultancy focuses on training people, leaders of organisations and their teams
Developed the i-Five experience, a programme to improve communication, reduce stress and develop collaboration for the leaders of organisations, their teams and health professionals.
TEDx Berkley and TEDx San Luis Obispo speaker
Has given talks to the American Heart Association, American Express, Google, Facebook, Ebay and ABC News.
Author of books such as TalkRx: Five steps to honest conversations that create connection, health and happiness.
Simón
Cohen
Founding member of Henco Global and Chairman of the Board of the WPO
Studied at Harvard Business School and the Adizes Institute
London Business School recognised him as a prominent entrepreneur in 2010
Member and advisor to various national and international companies
For seven consecutive years, his company Henco Global has been considered the Best Logistics Company to work for in Mexico by the Great Place to Work institute.
Speaker at various conferences of renowned universities in Mexico and abroad (Instituto Tecnológico y de Estudios Superiores de Monterrey, LBS, MIT, Harvard, USC, etc.)
London Business School carried out a case study on his strategic business skills, which forms part of the Master's programme at the university, considered by the Financial Times to be one of the best in the world for its MBA.
Ernst & Young named him Entrepreneur of the Year in 2013 and 2014.
His life philosophy: "There's no real success without happiness. And to be happy, it's enough to just be happy".
Emily
Smith
US author and journalist
Studied philosophy at Dartmouth College
Has a Master's in Positive Psychology from the University of Pennsylvania
Editor of the Hoover research institute at Stanford University
Columnist for the New Criterion
Writer of the bestseller "Crafting a life that matters"
International speaker
Gave a TED talk in 2017, called "There's more to life than being happy" which was viewed by 7 million people
Believes that happiness gives our existence meaning
Rosalinda
Ballesteros
Director of the Institute of Happiness Sciences at the Universidad Tecmilenio
Master's in Applied Positive Psychology from the University of Pennsylvania
20 years of experience teaching and leading teams
Academic advisor at peace organisations, such as "La Paz Comienza con los Niños" (peace begins with the children) in Mexico and "Education for Peace International"
Developed a handbook for identifying post-trauma growth for instructors of programmes for reintegrating child soldiers into their villages in post-conflict areas in Africa.
Certified in Appreciative Inquiry by the Case Western Reserve University and in Mindfulness-based stress reduction by the Instituto de Bienestar Integral
Guest writer for Forbes Latin America
Guest writer for Forbes Latin America
Meaning of life: To be a compass, guiding others towards knowledge in order to develop the best version of themselves as people.